Rolling Out A New Resource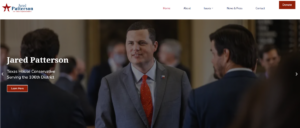 After compiling a lot of the work we've done over the past three regular sessions and several special sessions, I am excited to share that we have a brand spankin' new online resource for you, the new and improved www.JaredPatterson.net!
I know what you're thinking… "You had a website?"
Well, we didn't do a good job of updating it after our first session in 2019. Now, there is a lot of information at your fingertips, particularly about policies I've championed while in office. When crazy folks try to claim Texas isn't as conservative as states like Michigan, visit our site to see the major conservative policy wins we've enacted just since I joined the legislature.
The website doesn't contain every single policy win, but we do go over the big ones, providing some background to each.
For example, check out the conservative bills passed championing life, enforcing your Second Amendment rights, strengthening the border, ensuring free and fair elections, and protecting the innocence of our children.
Or, check out the details on property tax relief and the bill we passed earlier this summer – the largest property tax cut in US history!
However, my favorite part of the new site is looking back at how much my kids have grown since our kickoff family photo six years ago. See those here!
Around the District –
All Summer Long
In between trips to and from Austin to pass the property tax relief legislation, we kept the roads hot in HD 106 traveling all across the district. Without a doubt, this is my favorite part of the job!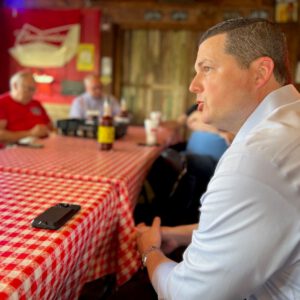 So proud to join Denton County Republican Veterans for a legislative recap earlier this summer and preview what we eventually passed in the second-called Special Session.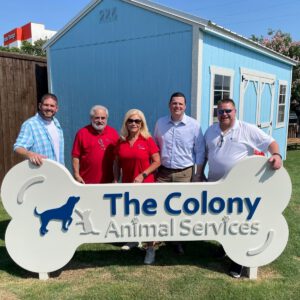 The small shelter with the big heart! Had a great time visiting The Colony Animal Shelter for their grand reopening this summer.  These folks are doing great work running one of the top animal shelters in the region!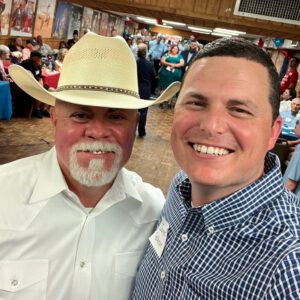 Denton County Sheriff Tracy Murphree is running for reelection and I was honored to attend and speak at his campaign kickoff event in Denton. I may be biased, but I believe Denton County has the best sheriff around!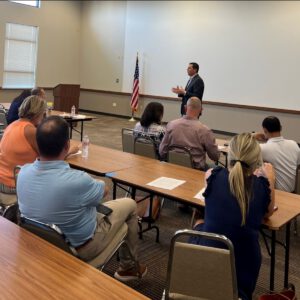 Grassroots Republicans are the key to our party's success every other November. I held the first of my Precinct Chair legislative recaps in Cross Roads primarily focused on the northern part of the District, from Sanger and Denton over to Celina and Prosper.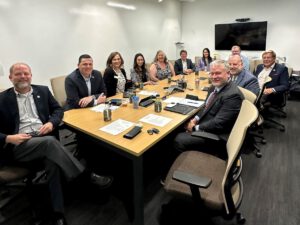 I had the pleasure of meeting with leaders who serve The Colony in various capacities, from the Chamber of Commerce, Mayor Boyer, Denton County Commissioner Kevin Falconer, and staff members from Congressman Burgess' office, Senator Springer's office, and Rep. Thimesch's office, and Lewisville ISD. We discussed economic growth and changes happening in this great city.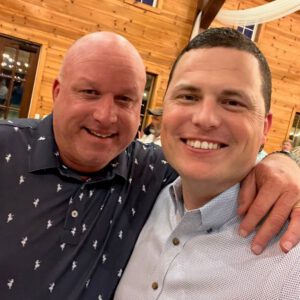 Former Celina Mayor Sean Terry sacrificially served his community for decades, as a volunteer fire fighter, as a member of council, and ten years as mayor. So proud to join so many others in celebrating his service!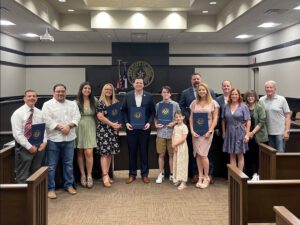 Each session about half of the bills I pass into law come directly from constituents who identified a problem, found a solution, and worked with our office to get a bill to become law. This year, we started a new tradition in Frisco recognizing those folks who help lead positive change for all Texans through their advocacy here at home!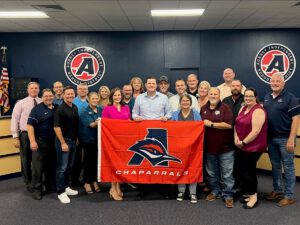 Aubrey, America has it going on! What an honor to represent the great communities which make up Aubrey ISD. Along with Denton County Commission Ryan Williams, I attended this leadership team meeting with leaders from the district and great cities like Providence Village, Cross Roads, Krugerville, and of course, the City of Aubrey.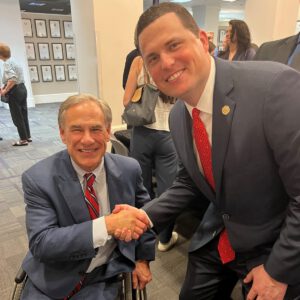 Yesterday, I helped welcome Governor Abbott to Denton County and the campus of TWU for the bill signing ceremony for the Save Women's Sports Act!  In 2021, I helped pass legislation to stop boys from competing in girls' UIL sports from 7th grade through high school. In 2023, we passed the bill stopping them from competing against women at the NCAA collegiate level. Proud to join Gov. Abbott in getting these protections for our female athletes into Texas law!
We still need your help to keep the momentum going! Please consider fueling our campaign throughout the district so we can continue spreading our winning message of conservative values and conservative results!

Please consider contributing to our efforts today!