Denton County Republican Party
You're online. We're online. Let's connect!
Sign up to receive updates about keeping our county RED!
2023 Lincoln-Reagan Dinner
Life, Liberty, Laughter
Join us for Denton County's biggest Republican event and hear from CEO of The Babylon Bee, Seth Dillon!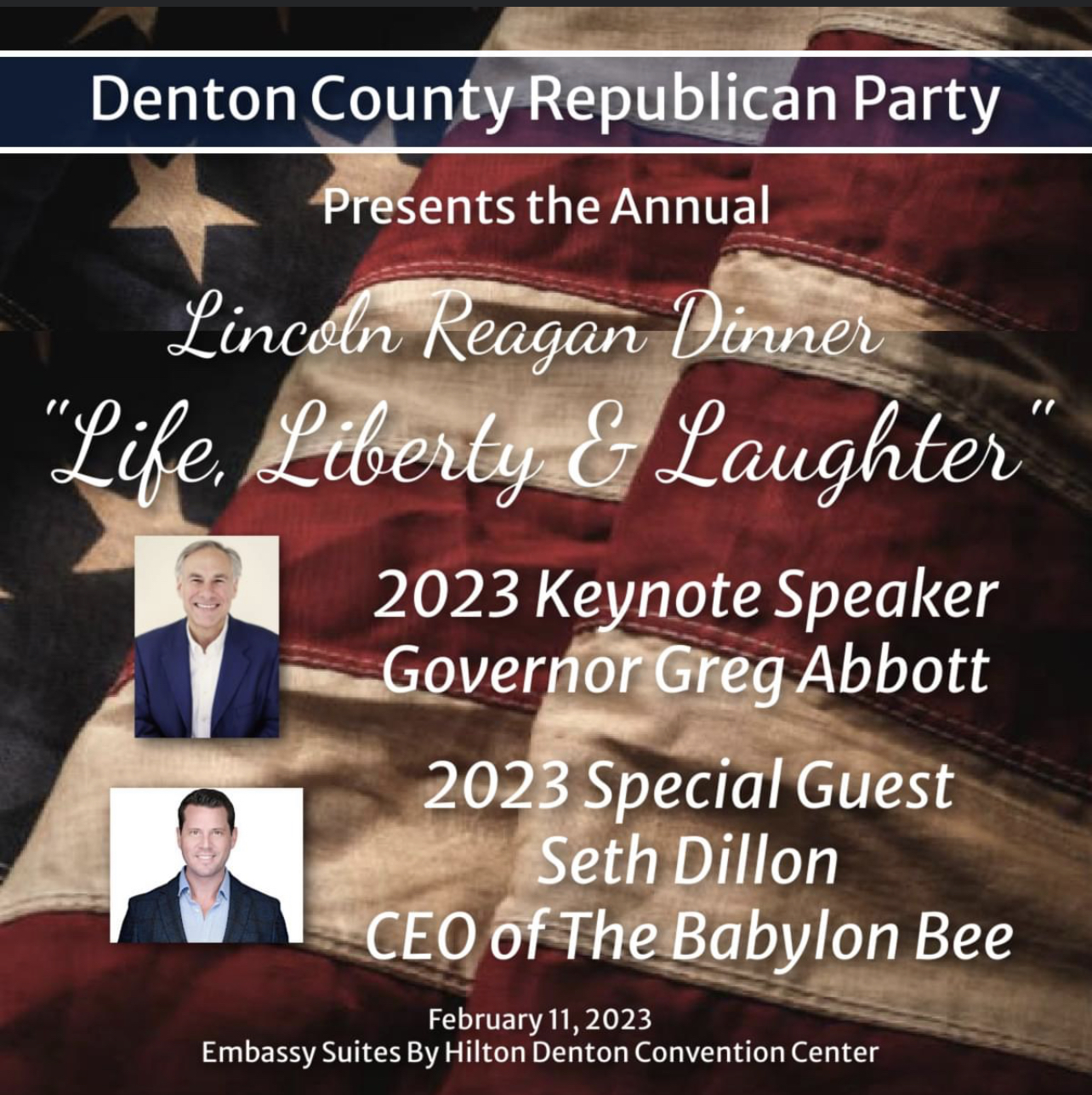 [/vc_section]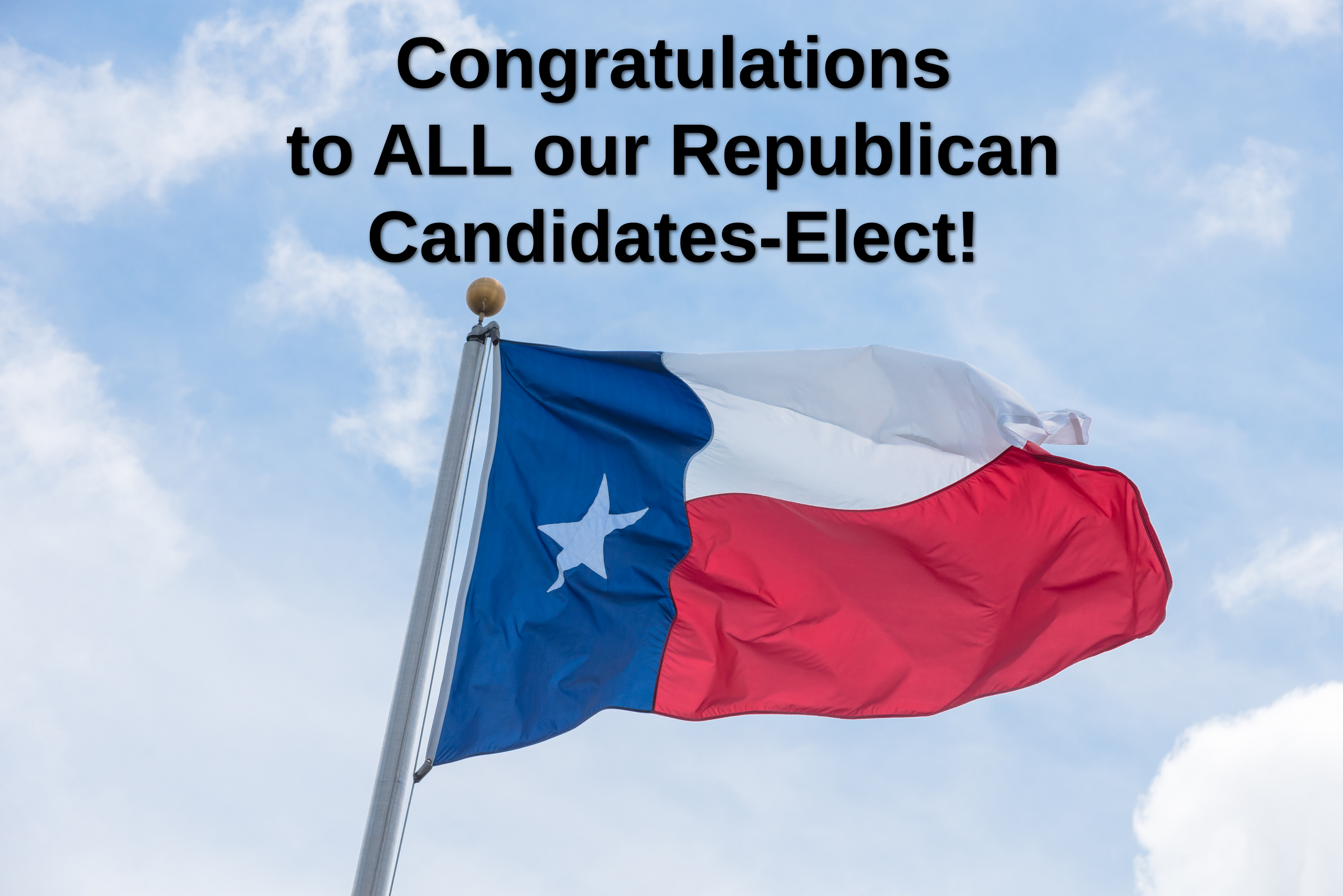 Support the Denton County Republican Party
Show Your Support
The DCRP receives no state or federal GOP dollars; every dollar is raised here and stays here.
Help the DCRP to become less dependent on one-time events or donations.