Denton County Republican Party
You're online. We're online. Let's connect! Sign up to receive updates about keeping our county
RED

!
Fellow Republicans,
THANK YOU for every step and all the hard work that you accomplished to keep Denton County strongly RED this election cycle!!
Denton County stood strong! We held our ground against an unprecedented attack by liberal leftists who unleashed their so-called "blue wave tsunami" against us. The Denton County Democrats focused their attacks at trying to unseat our Republican county commissioners, state representatives, and state senator. They failed. This was a huge battle and we were victorious retaining each of our 2018 Republican-held seats.
But the battle continues. Democrats won several municipal races (theoretically "nonpartisan") right here in Denton County. Several municipal races will go into runoff elections next month where there is a clear difference between conservative and liberal opponents. We will be working on those.
Statewide, Texas remains Republican, yet numerous cities and local judge races have been taken over by Democrats. Nationally, the race for President is a historic continuing fight as we watch horrific attempts by Democrats to disrupt swing state elections with vote-by-mail fraud. Even here locally, our Denton County sheriff's office had to bust a major local vote-by-mail fraud that was personally conducted by a mayoral candidate in Carrolton. We must (and will) remain vigilant. Please keep watching, working, and praying for a proper outcome in the race for U.S. President and Vice President.
Our fight for conservative principles is an ongoing marathon that continues. We can be proud in what we accomplished. Denton County had an astonishing record of 419,151 ballots cast (74% turnout among all registered voters). Comparing a few separate races shows that we closely matched (and generally outpaced) the unprecedented Democrat 2020 initiative step-for-step in Denton County:
2018 U.S. Senate 53.7% Republican (158,744 GOP votes)
2020 U.S. Senate 55.9% Republican (230,355 GOP votes)
2018 County Judge contested race 57.0% Republican (163,494 GOP votes)
2020 State District Judge contested race 57.4% Republican (224,880 GOP votes)
2018 County Commissioner Pct. 2 contested race 50.3% Republican (32,439 GOP votes)
2018 County Commissioner Pct. 4 contested race 61.0% Republican (46,418 GOP votes)
2020 County Commissioner Pct. 1 contested race 60.0% Republican (75,441 GOP votes)
2020 County Commissioner Pct. 3 contested race 57.9% Republican (43,470 GOP votes)
2018 District 63 State Rep 67.1% Republican (52,971 GOP votes)
2020 District 63 State Rep 67.5% Republican (73,114 GOP votes)
2018 District 64 State Rep 52.8% Republican (36,239 GOP votes)
2020 District 64 State Rep 54.9% Republican (47,990 GOP votes)
2018 District 65 State Rep 48.8% Republican (28,614 GOP votes)
2020 District 65 State Rep 48.5% Republican (38,065 GOP votes)
2018 District 106 State Rep 58.3% Republican (48,460 GOP votes)
2020 District 106 State Rep 58.5% Republican (73,519 GOP votes)
In Your Service,
Jayne Howell
Denton County Republican Party Chair
940-383-4446
The US Senate runoffs that will be taking place in Georgia in January 5.
These are so important – we really need to keep the Senate.
Below are their contribution pages.
1. Senator David Perdue (GA)
Donate here
2. Senator Kelly Loeffler (GA)
Donate here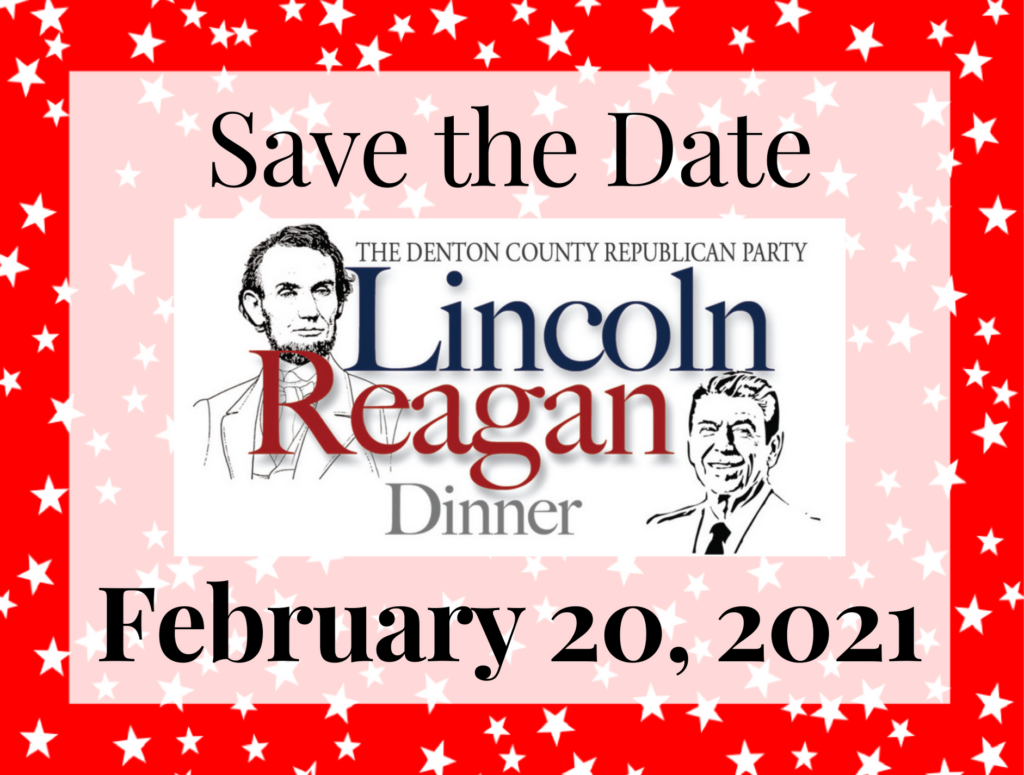 Under President Trump's leadership, he:
Passed historic tax cuts, providing relief for hard-working Americans, and leading to more take-home pay for working families.
Provided unprecedented resources to fight the opioid epidemic and save lives
Passed landmark VA reform to break the bureaucracy of the VA and give our veterans the care they deserve
Passed Anti-human trafficking legislation that has significantly decreased online advertising for sex trafficking and cracked down on bad actors.
Created policies to build the wall and protect our border, support ICE and target dangerous gangs like MS-13
Provided historic funding to rebuild our military after Obama gutted it and gave our troops their largest pay raise in a decade.
Appointed two conservative Supreme Court Justices named to the bench
DCRP HEADQUARTERS
is open Mon – Fri
 from 9  am – 3 pm (Mon – Thurs)
from 9 am – 2 pm (Fridays)
Stay Up-To-Date
Latest News
Click below: https://gov.texas.gov/news/post/governor-abbott-issues-executive-order-implementing-essential-services-and-activities-protocols

Click below: https://news.dentoncounty.gov/2020/03/31/commissioners-court-extends-stay-at-home-mandate-through-april-7/

https://www.youtube.com/watch?reload=9&v=81aL9Rynueg&t=3s You can be a delegate to the …

Read More

Our most prestigious leadership group! Join today ($2500 annually - …

Read More

Our Party
Our Party
The Denton County Republican Party is one of the leading organizations that constitutes the Republican Party of Texas.
SEE OFFICERS

Voting in Denton County
Voting in Denton County
Are you looking for information on how to vote in Denton County? Look no further!
LEARN MORE
Sign Up to Receive Updates
Support the Denton County Republican Party
Show Your Support
The DCRP receives no state or federal GOP dollars; every dollar is raised here and stays here.
Help the DCRP to become less dependent on one-time events or donations.