The Denton County Republican Party (DCRP) will be selecting the Party's nominees to be placed on the November General Election Ballot for the 481st Judicial District Court Judge and Probate Court No. 2 Judge per Texas election code Secs. 202.006, 145.036, and 145.038 (link: https://www.sos.state.tx.us/elections/laws/advisory2021-19.shtml#A2). 
The offices are currently held by Judge Crystal Levonius and Judge Christopher Everett. They are seeking the nomination on the November ballot for their respective courts.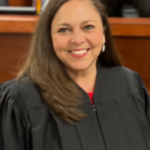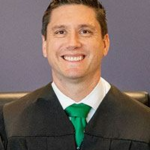 The selection will occur during the DCRP Executive Committee meeting to be held on July 14th at 7:00 pm at 2800 Pennsylvania Dr, Denton, TX 76205. Anyone who wishes to be considered for nomination must complete an application to be on the ballot and return to the DCRP headquarters at 2921 Country Club Rd. Ste. 102 Denton, TX 76210 no later than Friday, July 1st at 2 pm. If there are questions, one may call 940-383-4446.