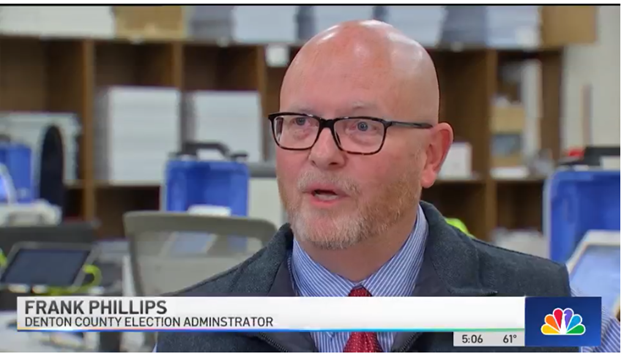 Early voting is underway for fourteen amendments to the state constitution. Voters can tell Texas how to spend their tax dollars. Election day is November 7.
For many county administrators this Fall, this election will be somewhat of a test run before the high-pressure elections in 2024. NBC 5 spoke with Denton County election administrator Frank Phillips about law changes and preparations.
Phillips says he focuses on building trust in the election system and securing safety at voting locations. He gave NBC 5 a tour of the county election headquarters Tuesday morning, where the staff ensured the screens and machines worked adequately, along with the accurate information going in and out.